5 axis CNC machining services In China
Our 5-axis CNC machining services will have your project completed quickly and efficiently. We produce high-quality parts while considering your specific needs and requirements.
From small parts to large assemblies, we can handle it all. Our precision machining services offer you the best possible machining capabilities and quality control so that you can trust us to deliver quality parts on time. Contact us today to learn more about our services!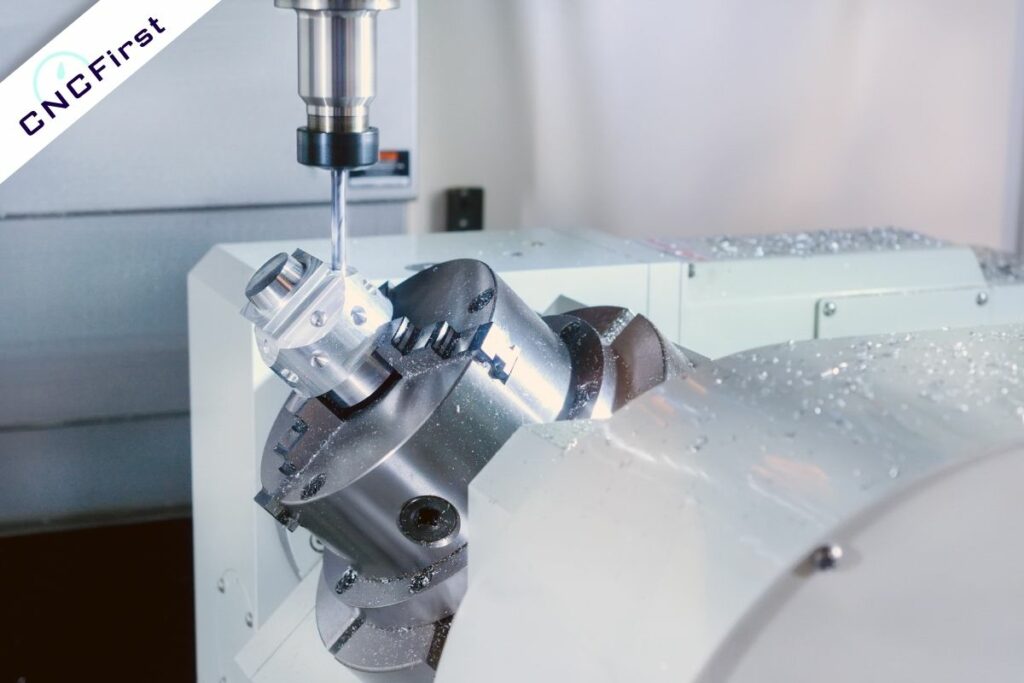 Why Choose Our Precision 5 Axis Machining Services?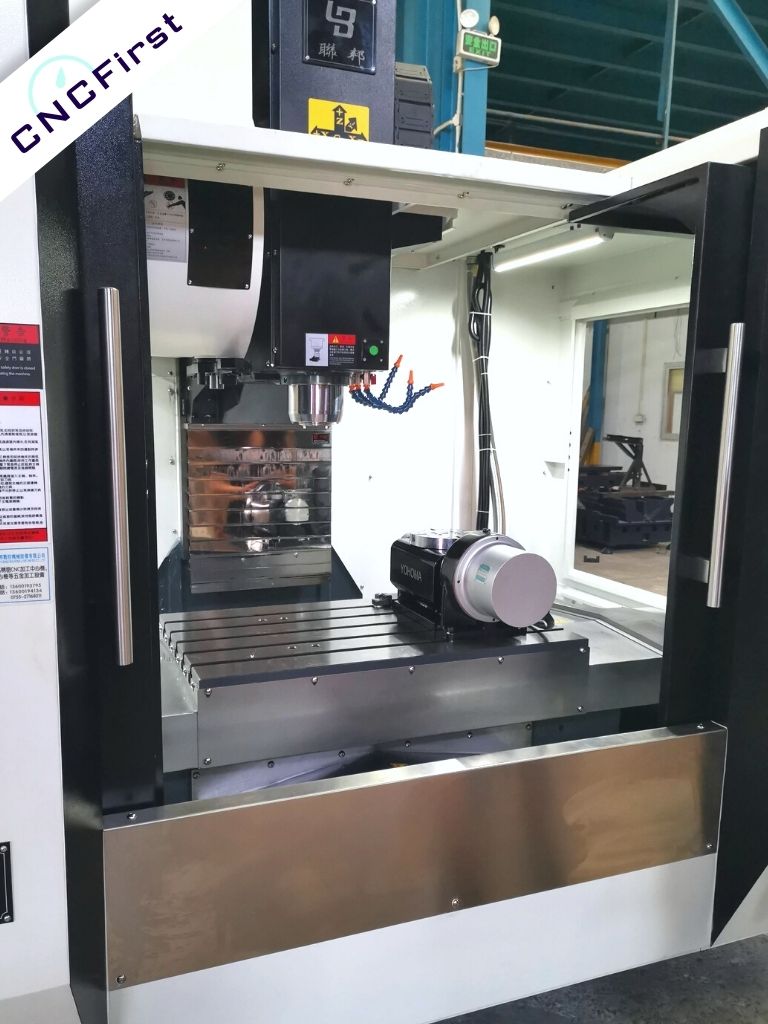 Our 5-axis Machining Capabilities
At CNCFIRST, we can machine just about anything you can think of. From small parts and prototypes to large, complex products – we've got you covered. Our five-axis machine shop allows us to produce parts with incredibly high tolerances and repeatability. This is critical for ensuring that your products meet your exact specifications.
From 3-axis machining to 5-axis machining, we can meet your every need. We also offer a wide range of services, including CNC programming, milling & turning, laser cutting/engraving, and more. So whether you're looking for a simple part or something completely custom-made – we can help!
Custom 5 axis Parts in China
At CNCFIRST, we can provide you with the highest quality five-axis machined parts tailored to your specifications. We offer a wide variety of metals and plastics that can be used to make just about any type of part imaginable.
From aerospace components to medical implants, our team has the experience and expertise to produce components that meet the tightest tolerances required by industry standards. We also provide additional services such as surface finishing, heat treating, and anodizing for those who need them.
Materials for 5-Axis Machining
5-axis machining is a process used to produce complex parts with intricate shapes and details. This sophisticated machining requires special materials that can withstand the precision technology used in 5-axis operations. The materials most commonly used for 5-axis machining are aluminum, titanium, stainless steel, Inconel, and brass.
Surface finishes for machined parts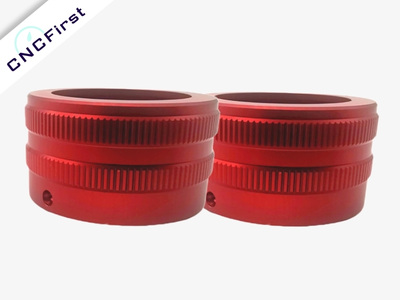 Anodizing is a process that can be used on CNC machined parts to enhance their performance, appearance and durability. It immerses the part in an electrolyte bath and applying an electric current which helps create a protective oxide film on its surface.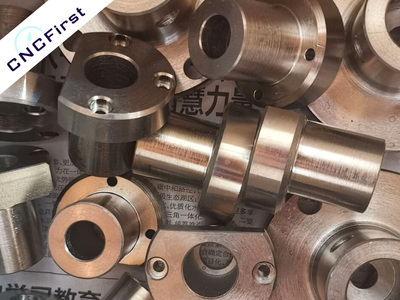 Electroless nickel plating
Electroless nickel plating is an incredibly useful process for adding a protective layer of metal to a variety of surfaces. It involves immersing the object in an electroless nickel solution, which then deposits nickel onto the surface.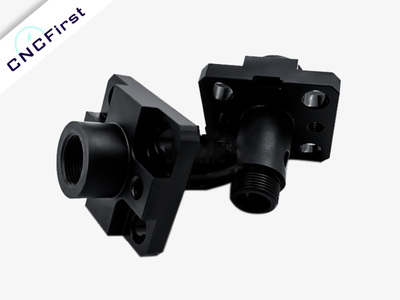 Black oxide is also referred to as blackening, and it adds a matte black finish to the metal, making the surface look darker in contrast to its original state. It makes the CNC parts appear more aesthetically pleasing while also protecting it from corrosion and rusting.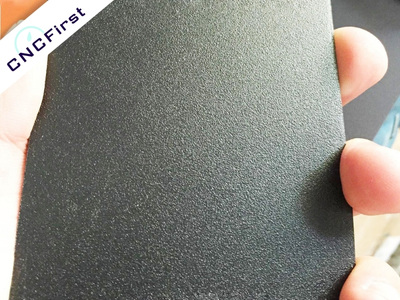 Powder coating uses a fine powder that is electrostatically charged and then sprayed onto the desired product. It finally forms an incredibly durable finish that can withstand harsh weather conditions, corrosion, chemicals and abrasion far better than traditional wet paint.
At CNCFIRST, we take quality seriously. That's why we offer 5-axis CNC machining services backed by ISO9001 certification.
Our CMM equipment helps us to test products for quality assurance. Furthermore, we offer a full-scale inspection report that is available upon request.
In addition, our material certification and test reports are always available for your reference. Strict NDA agreements are also in place with all our customers so that you can be sure of the quality of our workmanship.
Finally, to ensure customer satisfaction, we conduct batch inspections in compliance with ISO2859. So, we are a perfect choice whether you're looking for precision machining services or just need a quality assurance check!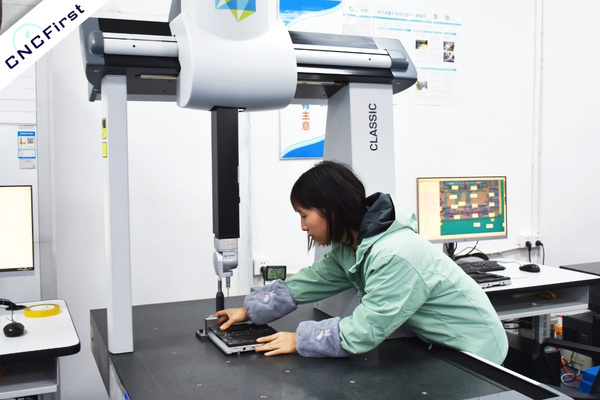 We have everything you need if you're looking for precision machining services! In addition to 5 axis CNC machining, we offer CNC turning, EDM, and Swiss machining services.
5 axis machining services FAQs
Looking for A China Manufacturer of 5 axis CNC parts?
Looking for a 5 axis precision parts manufacturer in China? Look no further than our team! We have a wide range of services available, so you can find the perfect one for your specific needs. From precision machining to complex sheet metal fabrication, we have you covered.
In addition, our quality assurance process ensures that each part is machined to the highest standards possible. If you're looking for high-quality machining services, contact us today.