Alloy Steel CNC Machining in China
We are a professional custom alloy steel parts manufacturer based in China. We have provided steel CNC machining services to various industries, including the automotive, construction, engineering, and manufacturing sectors.
And we specialize in manufacturing various steel parts like carbon steel, alloy, and stainless steel parts. We have the expertise to produce high-quality alloy steel parts in various shapes and dimensions. Our expertise in producing alloy steel is obtained from our rigorous quality checks and stringent quality standards.
CNC Machining Custom steel Parts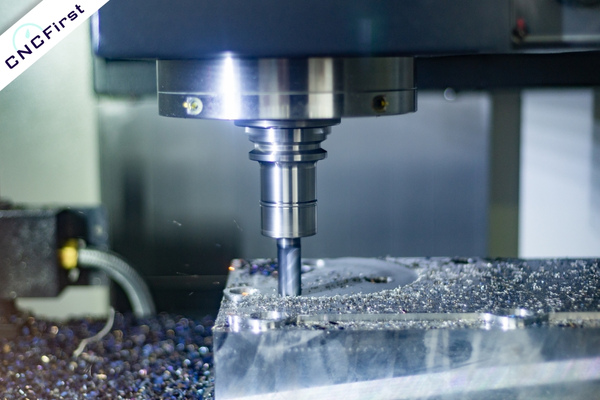 Our services include metal fabrication, stamping, and laser cutting services. We also offer secondary services such as plating, welding, assembly, anodizing, etc. Our team can mill parts of various shapes and sizes into desired shapes with high precision.
Besides, our high-quality surface finishings for steel parts ensure durability and corrosion resistance. Our CNC machining capabilities for alloy steel parts will help you create high-quality steel parts with precision and accuracy.
Common steel alloys for CNC machining
Alloy steel is a versatile material in CNC machining, with various types available to meet specific application requirements. We provide different alloy steel types with different properties that make them suitable for specific applications.
Alloy steel 4130 is known for its low carbon content, making it more corrosion-resistant and durable. This material is commonly used in machining applications, such as machining gears and shafts for use in motors and other machinery.
Alloy steel can be machined effectively with a CNC milling machine. Alloy steel 1.7225 (42CrMo4) is a high-strength steel with good hardness, toughness, and impact resistance.
4340 steel is a high-strength, low-alloѕe metal with impressive toughness and strength and is suitable for gears, shafts, and other structural parts.
Steel 1018 is a type of high-strength steel that is designed for use in the construction industry. It is typically used to construct bridges, buildings, and other infrastructure projects. It can also manufacture automobiles, tools, and other heavy equipment.
Steel 4140 is a common alloy steel used in CNC machining. It has a high carbon content and additional chromium for corrosion resistance, making it a good choice for high-temperature machining jobs. This steel has a tensile strength of 345 MPa, a shear modulus of 75 GPA, and an elongation at a break of 25%.
1215 steel, a mild steel variant, is popular due to its machinability and ability to produce complex parts with CNC machining. This type of steel has good machinability and can be used to produce parts with consistent quality and a low risk of operator error.
A36 steel is a mild steel variant used in CNC machining. It offers a balance between cost and functionality. The A36 steel is easy to machine and weld, but it is prone to oxidation and may require surface treatments for protection.
Customize steel machined parts manufacturer in China
Alloy steel is a popular material for machining parts due to its strength, flexibility, and machinability. CNC machining services can utilize steel alloys, aluminum, and plastics for custom parts.
As a China manufacturer of CNC metal parts, we customize your CNC machined steel parts according to your exact requirements. Whether you need a unique shape or size or specific features like threaded holes or grooves, we can create a part that meets your needs precisely.
Why choose our steel CNC machining services in China?
Control The Quality Of alloy steel parts
We have several measures in place to control the quality of these parts, starting with choosing suitable materials.
Another critical aspect is ensuring no defects in the manufacturing process. We achieved it through meticulous monitoring and inspection, which included using specialized equipment such as coordinate measuring machines (CMMs) or optical comparators.
Additionally, we will conduct regular maintenance checks on the equipment used for machining. It will help prevent unnecessary downtime due to faulty machinery.
Finally, our technicians have years of experience operating and maintaining CNC machining centers.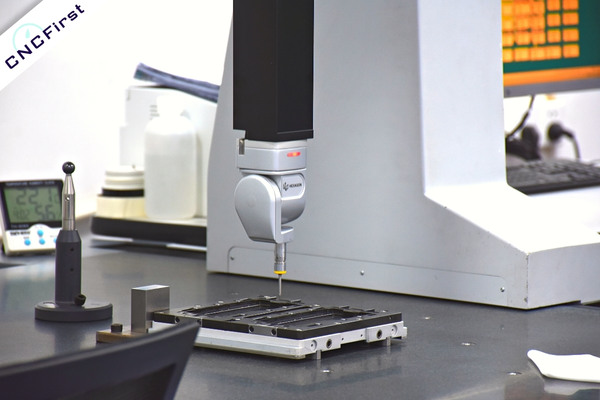 Other materials for CNC machining
We pride ourselves on our ability to provide exceptional CNC machining services for steel and other materials. Our team possesses the expertise required to work with various substrates, from aluminum and brass to plastics and composites. We produce complex parts with tight tolerances while maintaining product consistency throughout production runs.
Yes, alloy steel can be machined. Alloy steel contains metal elements such as manganese, molybdenum, nickel, chromium, silicon, vanadium, and boron.
It is prized for its strength, durability, resistance to high temperatures, wear, and corrosion resistance. Therefore, alloy steel is commonly used in CNC machining services due to its hardness.
We offer machining services to create heavy-duty parts out of alloy steel. We can manufacture precision parts with high levels of strength and toughness according to the demands of the product.
When it comes to CNC machining, steel is a great material to work with due to its cost-effectiveness and diverse mechanical properties.
Several steel alloys can be machined, depending on your specific needs. Mild steel variants such as 1018 or 1020 are great for simple parts that need good machining properties.
However, high-strength steel variants such as 4140 and 4340 steel are better suited for parts that need strength and durability.
Stainless steel is also one of the hardest metals frequently used in CNC machining.
When selecting a steel alloy for CNC machining, factors such as the part's application and desired shelf life must be considered when selecting the best type of steel alloy.
Steel is suitable for various applications, including structural members in the building industry to aerospace-grade parts and components.
CNC machined steel parts are used in various applications, from the construction industry to automotive manufacturing. They are lightweight and durable, making them ideal for various tasks.
They are also commonly used in construction as structural components, such as beams, columns, and frames.
In addition, CNC-machined steel parts are often used to manufacture industrial machines and tools because they can withstand the harsh elements of industrial environments.
Steel parts are also used in various other industries, including aerospace and medical technology. They are often suitable for manufacturing complex and high-precision equipment, such as aircraft wings and medical equipment.
Let's start alloy steel CNC machining for your project!
You have come to the right place if you are looking for steel CNC machining services. We have years of experience in manufacturing processes and can help you turn your ideas into reality. We specialize in steel CNC machining, so we can provide high-quality parts with accuracy and precision. Whether you need to make complex shapes or produce small parts, we can do it all. So, if you are looking for a reliable and affordable CNC machining service provider, contact us today!