POM CNC Machining In China
We offer a wide range of custom POM CNC machining services that allow us to meet your specific needs. POM, or Polyoxymethylene, is a highly durable and versatile engineering thermoplastic. It is widely used in various industries due to its high strength, stiffness, and resistance to chemicals and abrasion. To produce complex and precise parts with POM, CNC machining is an ideal technique.
Our services are tailored to meet the specific needs of our clients and provide high-quality POM parts with quick turnaround times. Contact us today for a free consultation on how we can help you achieve your specific machining goals.
CNC Machining Capabilities For Custom POM Parts
We have strong machining capabilities for custom polyoxymethylene (POM) parts, including CNC turning and CNC milling. Our team of experienced engineers and technicians can provide a wide range of services in these areas, including precision milling and drilling, thread-cutting, tapping, honing, and grinding.
We can produce complex Delrin parts with tight tolerances using our state-of-the-art machinery. Our machines are equipped with various cutting tools, allowing us to make precise cuts without compromising quality.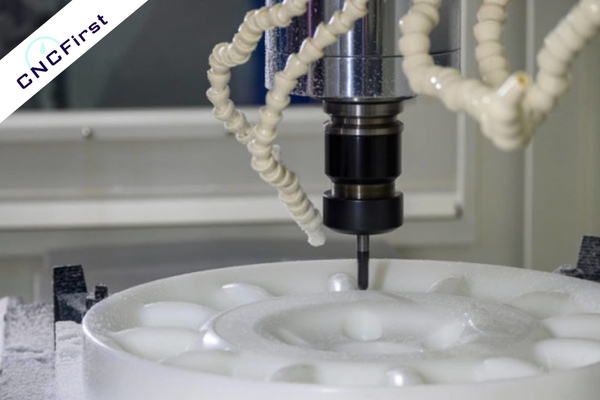 POM CNC milling is a form of Computer Numerical Control (CNC) machining. The POM material is held by clamps or vacuum fixtures, while a rotating cutter removes small amounts of stock from the part until it reaches its desired shape or size.
We use state-of-the-art CNC mills powered by advanced computer numerical control (CNC) machines to generate precise, high-quality parts from POM materials.
We are experts in turning precision-grade POM parts using the latest CNC turning technology. Our machines are equipped with various turning tools, allowing us to machine complex parts quickly and easily.
We can turn round, polyhedral, and other custom shapes using our state-of-the-art machinery – perfect for producing high-quality parts that meet your specific requirements. We also offer a range of customization options, which means we can tailor our services to meet your needs.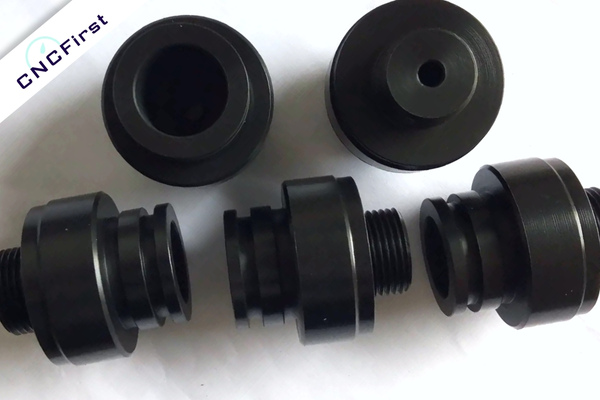 Why choose our CNC POM machining services?
Control The Quality Of POM parts
With our precision machining services, we can easily control the quality of your parts, from material selection to part accuracy. We have implemented a rigorous testing process to guarantee that all POM parts manufactured by us adhere to our strict specifications.
Our state-of-the-art facilities feature cutting-edge inspection tools and techniques, allowing us to check each part's aspect for defects or irregularities. We test for consistency in size, shape, density, and other attributes required for optimal performance.
Furthermore, we utilize automated data collection systems to track our processes from start to finish and ensure that no detail is overlooked. Our commitment to quality control has enabled us to develop a reputation as one of the most reliable suppliers in the industry.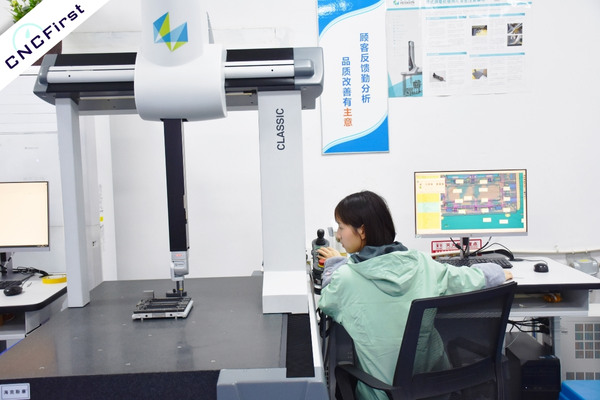 Other plastic materials for CNC machining
At our factory, we also manufacture other types of plastic materials for CNC plastic parts. These materials include ABS, acrylic, and PETG. We can make any shape or design you need, and our machines are extremely accurate so that your parts will always be perfect.
Let's start POM parts machining for your project!
Our workshop has a team of experienced engineers and technicians who can provide precision machining services for custom Delrin parts. We use cutting tools specially designed to mill POM materials effectively, resulting in high-quality parts that meet your specific requirements. In addition, we offer a range of customization options so you can tailor our services specifically to meet your needs. So if you need precision machining services for precision-grade Pom parts, look no further than our team!