Custom Fasteners Manufacturer In China
As a custom fasteners China manufacturer, we can CNC machine various custom specialty fasteners. We can custom manufacture any fastener, including screws, bolts, and nuts. We accept small-batch fast prototyping and mass production. Contact us today to learn more about our manufacturing capabilities.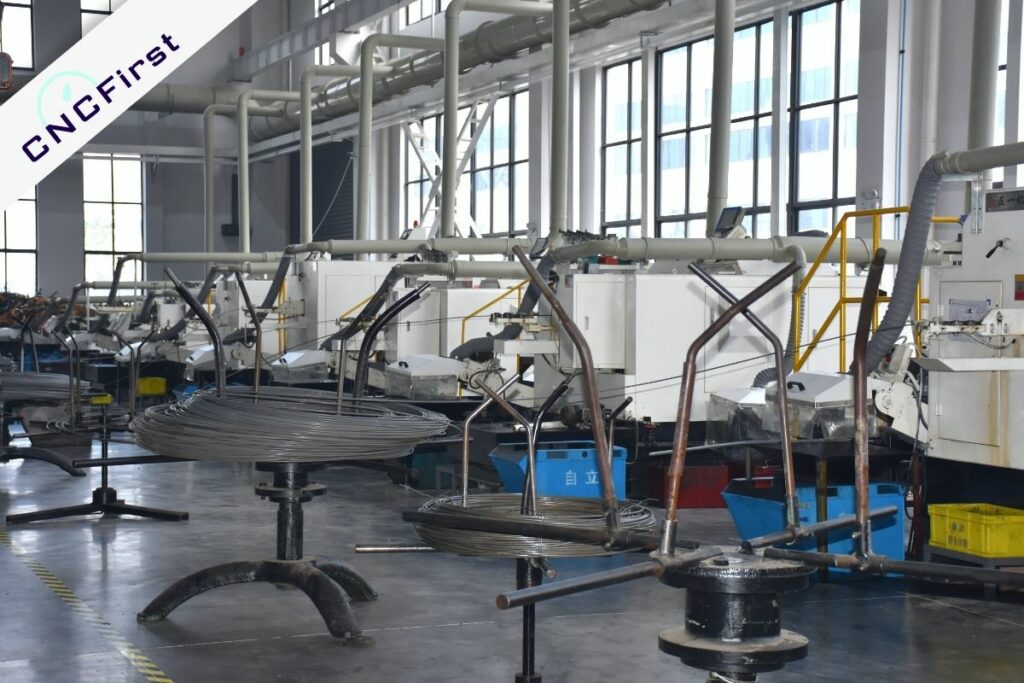 Manufacturing Capabilities For Custom Fasteners
Here at CNCFIRST, we pride ourselves on our manufacturing capabilities for custom fasteners. No matter what your specific needs may be, we have the ability to create custom fasteners that will meet and exceed your expectations.
We have professional equipment, automatic thread rolling machine, cold heading machine, CNC lathe, nut tapping machine, and more.
In addition, quality control is an important part of the process to ensure that our finished product meets the highest standards.
With the advanced quality testing equipment, such as carbon and sulfur analyzer computer, PMI, and HB-billed durometer, we can ensure that the finished product meets the very high standard of our customers.
We manufacture parts with extremely strict tolerances, scalable production runs, and the shortest delivery times.
We also offer a variety of finishes, including black oxide, zinc plating, and anodizing.
In conclusion, we can machine a variety of custom fasteners to serve various industries, including the automotive, aerospace, military and defense, oil and gas, and construction sectors.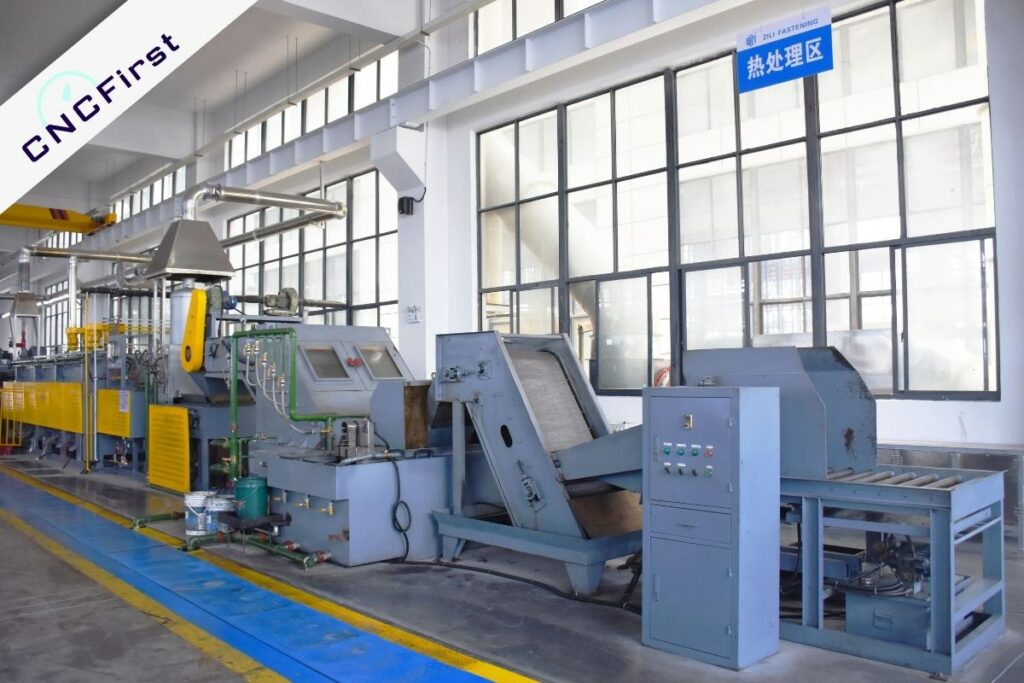 We have strong and complete heat treatment lines to improve the strength and durability of your custom fasteners.
We provide annealing, hardening, or other thermal treatment services, and we have the experience and expertise to meet your needs. Our treatments can also help to prevent corrosion and wear, extending the life of your parts.
Customize the different types of fasteners
At CNCFIRST, we pride ourselves on being able to provide perfect fasteners. We can CNC machine a wide range of custom fasteners, including custom nuts, screws, bolts, washers, rivets, and more.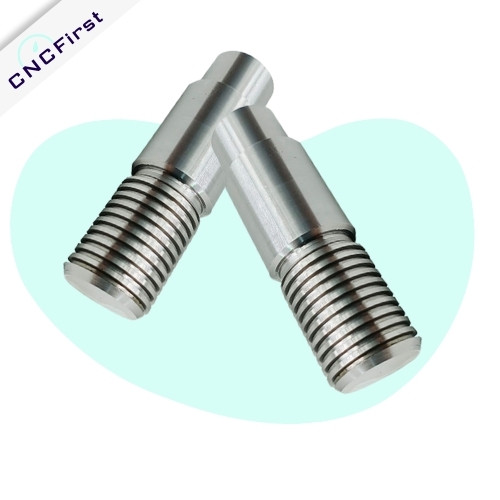 We can create a custom mold for your bolt if you have a specific design. This way, you can be sure that your bolts will be the exact size and shape you need. We also offer various finishes for our bolts, so you can choose the one that best meet your needs.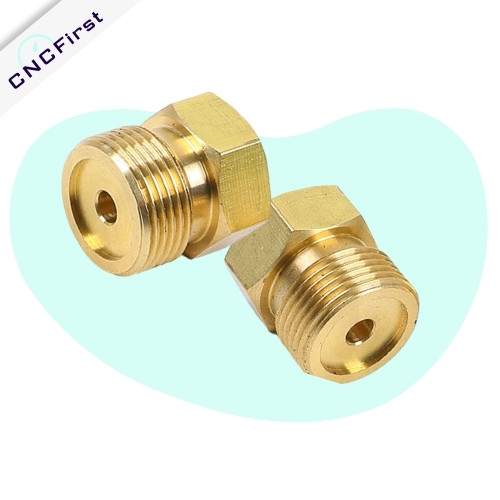 We can design and manufacture custom nuts to your specifications if you have a special fastener need. Our engineering team will work with you to determine the right size, threading, and material for your application.
We can make custom screws in various sizes and styles to meet your needs. And we can make custom screws from stainless steel, brass, or any other type of material you need. We can also create custom coatings for the screws to protect them from corrosion or wear.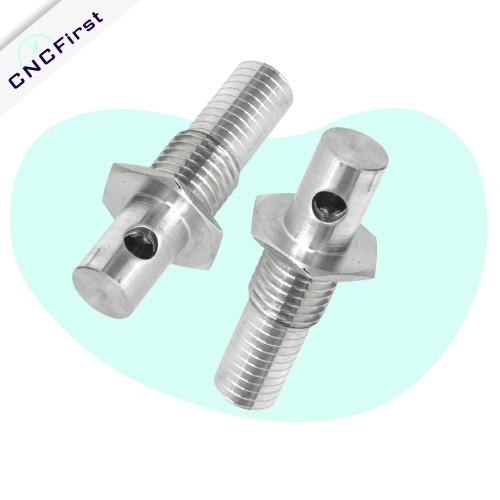 Rivets provide a secure join between two materials. It is suitable for various applications, from boats and planes to furniture and jewelry. We can manufacture custom rivets to your specifications and provide CNC machining services for rivets.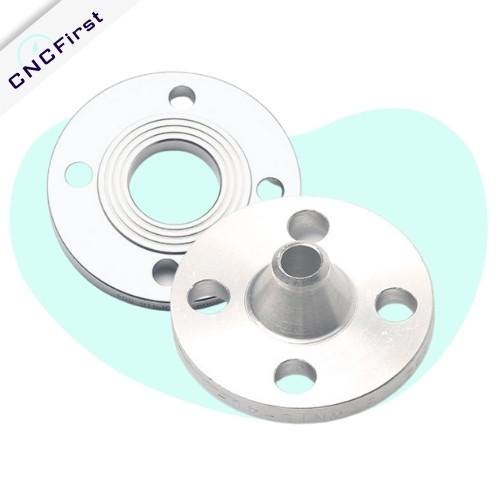 We are a custom flanges manufacturer that can create custom flanges for your needs. We have various machines and tools to manufacture all shapes and sizes of flanges. Whether you need a small batch of bolts or a large order, we can accommodate your request.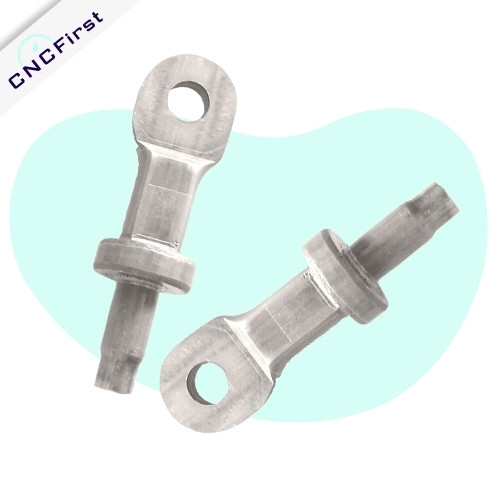 We offer custom dowel pin sizes tailored to your specific specifications. Specifying diameter, length, structural materials, and other features, we will manufacture precise custom pins to your needs.
Common Materials For Custom Fasteners
As a leading China manufacturer of machining fasteners, we can provide different materials for your custom projects.
Stainless steel: SS201, SS301, SS303, SS304, SS316F, SS316, 420, etc.
Steel: Carbon steel, alloy steel, mild steel, 4140, 4340, Q235, Q345B, 20#, 45#, etc.
Aluminium: AL6061, AL6063, AL7075, AL5052, AL6082, etc.
Brass: Hpb59-1, H59, HPb63, HPb62, HPb61, H62, H68, H80, H90, etc.
Copper: C11000, C12000, C36000, etc.
Plastic: PVC, POM, NYLON, etc.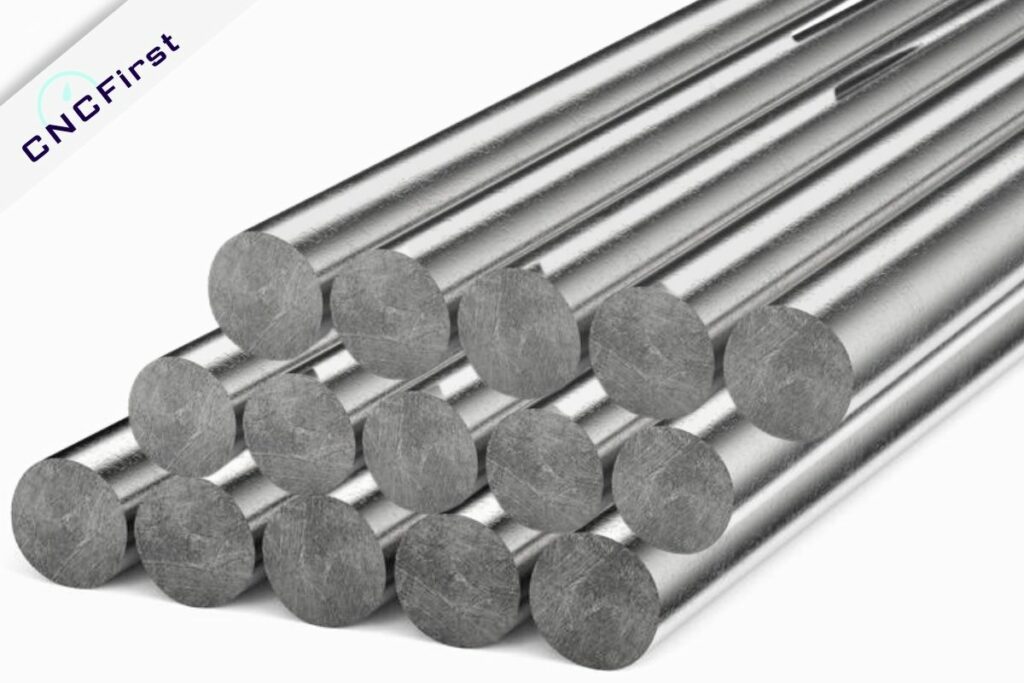 Why Choose Us Machining Custom Fasteners?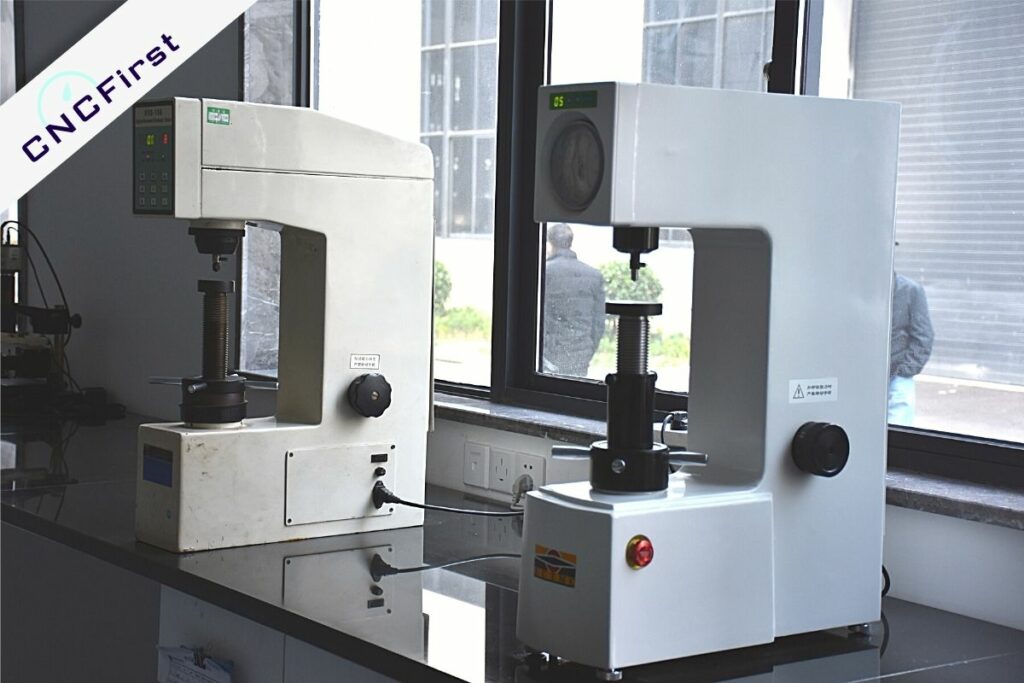 Control The Quality Of Custom Fasteners
We have a few ways to control the quality of custom fasteners. First, we use only high-quality materials. And we will test the strength and hardness of the material. Second, all our fasteners must be made to tight tolerances. It ensures that they will fit together properly and not loosen over time.
Finally, all fasteners must be heat treated properly. It helps to ensure they will retain their strength and not break under stress. In addition, we can provide the material report, performance report, and quality test report. By following these guidelines, we can control the quality of custom fasteners and ensure that they meet the highest standards.
Looking For A Custom Fasteners China Manufacturer?
At our Company, we offer a wide range of fastener options to choose from. Whether you need custom bolts and screws or something more specialized, we can provide the perfect solution. We also offer custom coatings and finishes to customize your fasteners further. So if you're looking for a China manufacturer for all your fastening needs, look no further than us.