Rapid prototyping services In China
Rapid prototyping services are a great way to get your ideas ready for production quickly and easily. With our help, you can create a preliminary version of your product or service faster than you ever thought possible. We have years of experience designing and building rapid prototypes that are accurate and functional. Our team can take your original idea and turn it into a working model fast – usually within days or weeks, depending on the project's complexity.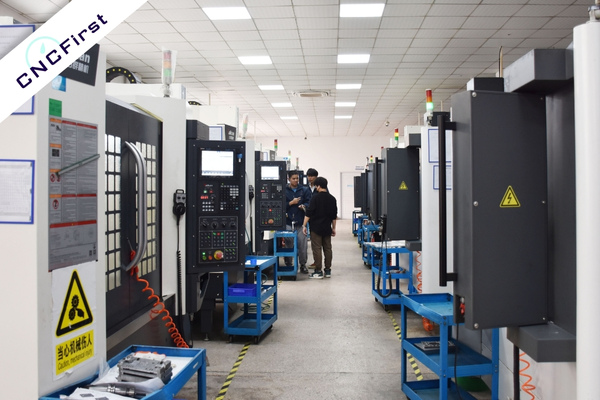 Why Choose our Rapid Prototype Service?
Our Rapid Prototyping Capabilities
Rapid prototyping is a process that helps you create prototypes quickly and efficiently. Our team has a wide range of rapid prototyping services that can help you finish your project faster. Our services include rapid 3D printing, rapid CNC machining, sheet metal fabrication, and injection molding. In addition, we offer various other services like product development, manufacturing planning, and quality control.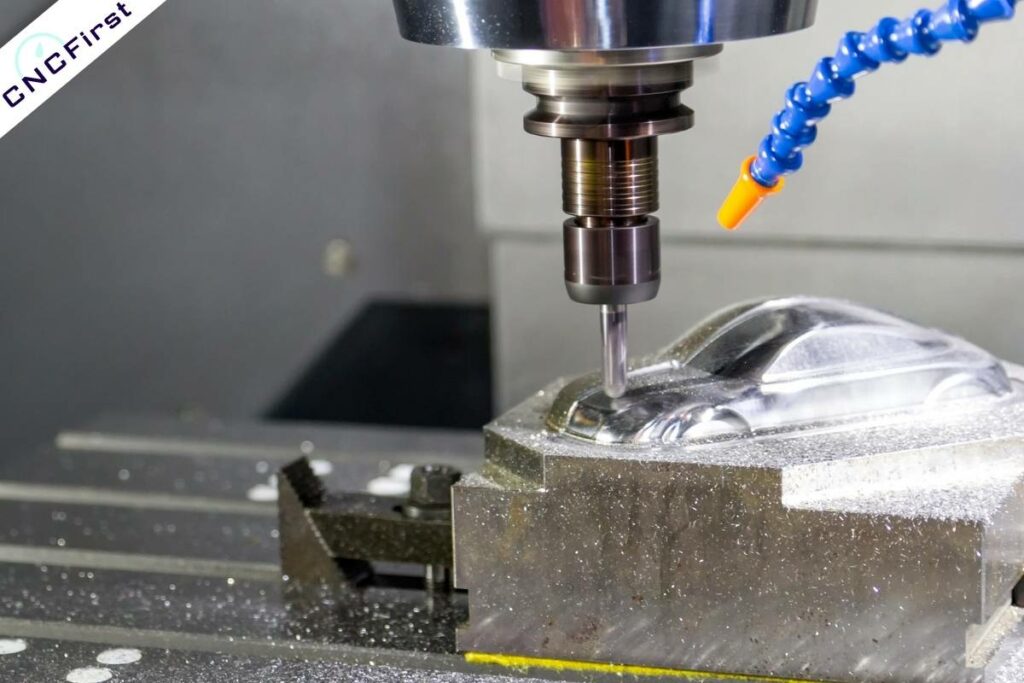 Rapid CNC machining is a process that allows for the rapid manufacturing of parts in various sizes and shapes. This is ideal for product development, prototyping, or manufacturing, as it eliminates the time-consuming and costly process of creating prototypes from scratch.
Our state-of-the-art CNC machines can handle a wide range of materials with high accuracy, making it simple to create intricate 3D models.
Rapid sheet metal prototyping
Rapid sheet metal prototyping is an excellent way to produce prototypes quickly and efficiently. Our team has years of experience in the field, allowing us to create high-quality parts or prototypes that you can see before they are shipped.
6061 aluminum is the most common sheet metal material used for rapid prototyping, but we also offer a variety of alloys, including steel, copper, and stainless steel. You can save time and money by working with our experts, who will guide you through every step of the process.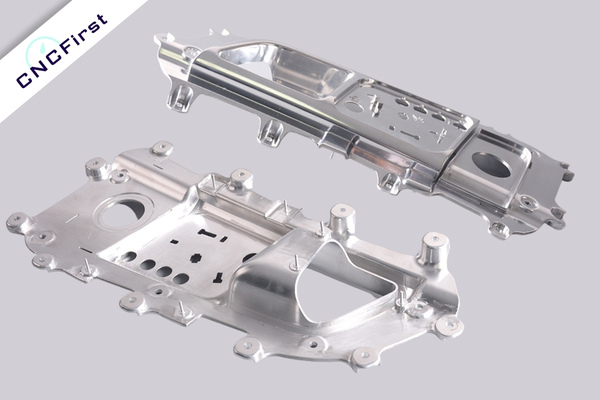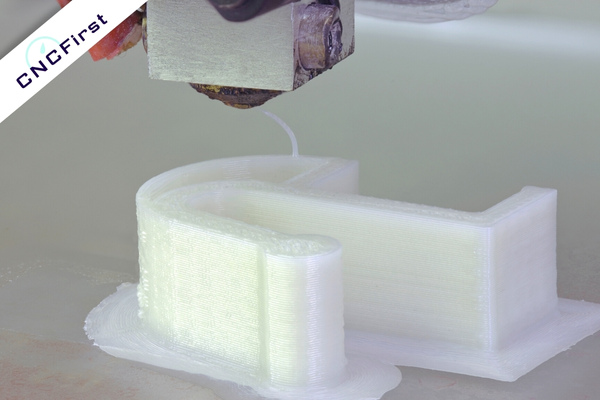 Rapid 3D printing is a type of additive manufacturing that enables the production of parts at an extremely fast rate. And rapid 3D printing is made possible using special tools and processes such as powder-bed fusion, binder jetting, and material extrusion.
These techniques can produce complex parts in minutes or even seconds. The main advantages of using 3D prototyping services are speed and affordability.
Rapid injection molding is an innovative, cost-effective manufacturing process for producing plastic parts in high volumes. This method of plastic part production can provide results in as few as ten days, allowing you to develop and bring products to the market quickly.
We can make rapid tooling through fast CNC machining. Generally, the mold is stainless steel. Rapid tooling is more expensive than 3D printing, but it provides plastic parts closer to production quality and can be used for functional testing.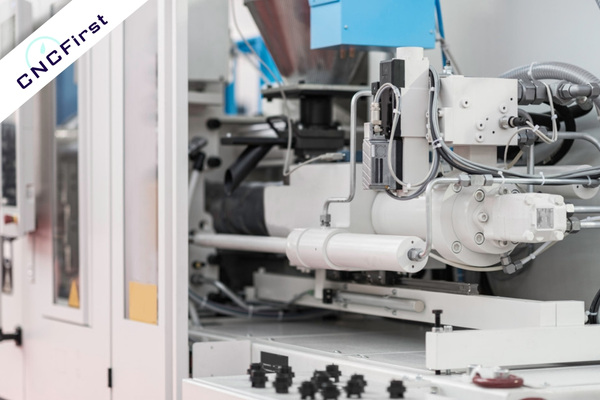 Material Options for Rapid Prototyping
Various materials can be used for rapid prototyping, so it's important to choose the right one for your project. Some of the most common materials include metals and plastics, such as aluminum, stainless steel, brass, ABS, acrylic, POM, and more. When prototyping with these materials, it's important to keep in mind the specific properties that you need them to have.
Our quality assurance team has developed an advanced system that ensures our rapid prototypes are built with precision and meet all customer requirements.
The processes begin right at the start of production when materials arrive on site. We inspect each material type thoroughly before they are put into production; this helps us ensure that only high-quality raw materials are used in our manufacturing process.
Then, during production itself, we use advanced monitoring systems to track any potential issues or abnormalities in assembly lines such as faulty machines or incorrect components being used in parts manufacturing.
Finally, we will use CMM to inspect the products. And we can provide inspection report.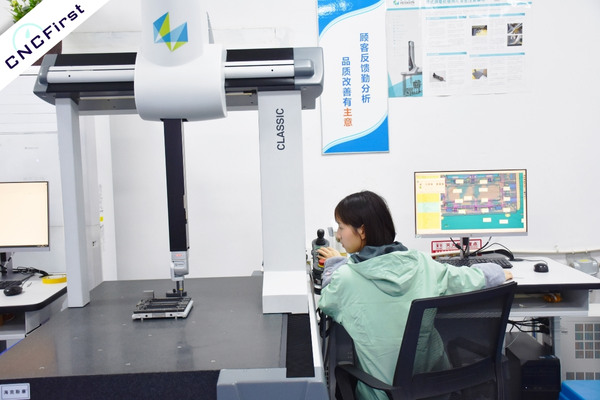 From Rapid Prototyping to Production
If you're looking for a partner to help you bring your product from concept to completion, look no further than CNCFIRST. Our top-notch services encompass all aspects of manufacturing, from prototyping and design to production and post-production support. With an experienced team of engineers, designers, and other professionals on staff, we can provide each customer with customized solutions tailored to their specific needs.
No matter the complexity or scale of the project, our team will work closely with you every step of the way. We offer comprehensive guidance and assistance throughout the manufacturing process – from evaluating materials options to creating prototypes that meet your exact specifications to managing full production runs efficiently and cost-effectively. Plus, our quality assurance process ensures that each product meets our high standards before it leaves our facility.
Rapid Prototype services FAQs
Let's start your rapid prototyping project!
Our team of experienced designers can help you create a functional prototype of your idea in a short time frame, helping to reduce the cost and time frame of development. We also have experience in production, ensuring that your product or service is quickly and efficiently brought to market.
Apart from rapid prototyping, our services also include 3D printing, CNC milling, turning, Wire EDM services, etc. We are dedicated to meeting all your needs and ensuring that you always come first in our minds! If you're looking for prototyping and production services in China, look no further!