nylon CNC Machining In China
We specialize in nylon CNC machining, which means we have the expertise and experience to use Nylon as a material for CNC machining. We understand the technical specifications and requirements of CNC machining nylon, which allows us to achieve high-quality outcomes for our clients. Nylon is a high-performance, thermoplastic polymer that has a broad range of applications.
CNC Nylon Machining Services
We offer a broad range of CNC machining services for custom nylon parts, including milling and turning services. Our CNC machines use precise and accurate cutting tools to achieve your custom Nylon parts' desired shape, size, or design.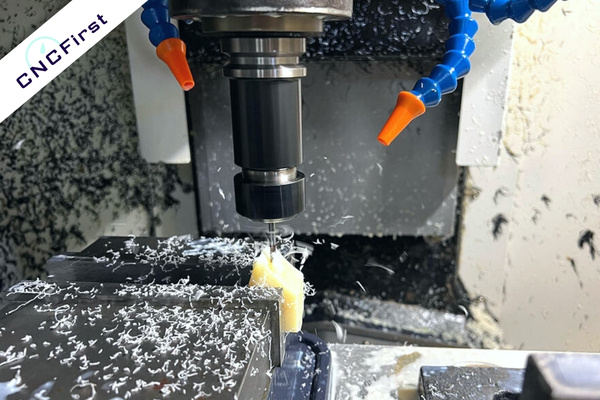 Our CNC milling services can fabricate precision parts with intricate features, pockets, or slots while turning services can produce cylindrical parts such as spindles, bushings, or shafts.
We sort through a broad spectrum of Nylon grades and provide appropriate machining solutions that suit the geometry, tolerance, performance & application well. Our team has extensive expertise in CNC machining, ensuring that each custom nylon part is produced to exact specifications, with reliable and repeatable accuracy every time.
Options Of Nylon Materials for CNC machining
Nylon is a popular material for many applications due to its durability, strength, and flexibility. It exhibits a low coefficient of friction, high abrasion resistance, and high wear properties. Choosing the right Nylon material for your CNC machining project requires expert knowledge of the properties of each material. We have many options of nylon plastic materials available for use:
This is the most commonly used Nylon material in CNC machining. Nylon 6/6 provides excellent mechanical and chemical properties, making it ideal for high-strength and durability applications.
6063 aluminum is a common aluminum type often used in automotive applications because it's strong yet lightweight. This type of aluminum has a good heat resistance and low thermal shock properties, which make it a good choice for high-speed machining.
This high-performance Nylon 12 material offers excellent fatigue, low friction, and high-temperature resistance. It can withstand high temperatures and environmental conditions detrimental to other materials.
This glass-filled nylon material is reinforced with fiberglass to enhance strength, hardness, stiffness, and wear resistance. CNC machining Glass Filled Nylon parts are particularly suitable for applications that require mechanical stability and durability under high-stress conditions.
Custom Nylon Machined Parts in China
Nylon is commonly used in automotive, aerospace, and medical industries because of its excellent properties, high strength, durability, and flexibility.
We take pride in our ability to produce custom nylon parts. We can create Nylon parts based on your unique specifications or designs. And we understand that every project is different, so we offer a wide range of options for customization.
We can produce various Nylon parts, including gears, bearings, and many more. Our team of experts will provide suggestions and feedback on optimizing your design for manufacturing.
Why choose our nylon CNC machining services In China?
Control The Quality Of nylon machined parts
Material Selection and Verification: We choose high-quality Nylon materials from reputable manufacturers.
Design Verification: We conduct an in-depth analysis of your design to ensure that it meets the requirements and specifications of your project.
CNC Machining Process Control: We ensure appropriate cutting tool selection, verify programmed cutting paths, and use appropriate machining parameters.
Rigorous Quality Testing: We perform extensive, post-production quality testing to ensure that every custom Nylon part meets the project's specifications.
Compliance with Industry Standards: We ensure that all our custom Nylon parts comply with industry standards and certifications where necessary.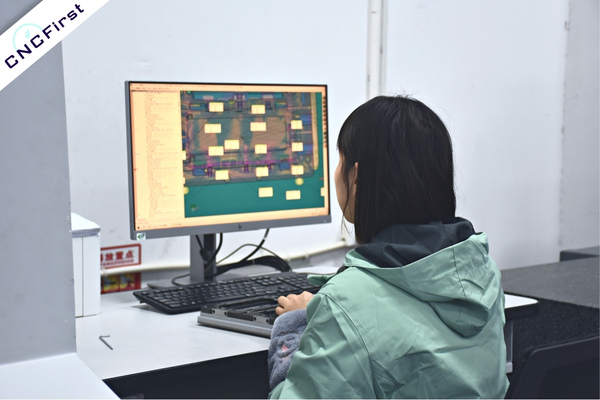 Other plastic materials for CNC machining
Nylon, generically polyamide, is a popular material for CNC machining because it has several useful properties that make it well-suited for this manufacturing process. Some of the reasons why nylon is often used for CNC machining include:
Durability
Nylon is a strong and durable material that is resistant to wear and tear. This makes it ideal for parts subjected to high-stress levels or used in harsh environments.
Low Friction
Nylon has a low coefficient of friction, which makes it ideal for applications where low-friction performance is important, such as gears and bearings.
High-Temperature Resistance
Nylon can withstand high temperatures without degrading, making it suitable for high-temperature environments.
Chemical Resistance
Nylon is resistant to a wide range of chemicals, making it suitable for use in environments where it may be exposed to various types of chemicals.
Low Moisture Absorption
Nylon has a low moisture absorption rate, which means it is resistant to the swelling and shrinking due to changes in humidity. This makes it a good choice for use in outdoor applications or in areas with high humidity.
Our turnaround time varies based on the project's complexity, order volume, and other factors. We can estimate delivery time once we receive your custom Nylon parts order.
The cost of Nylon parts depends on several factors, such as the order volume, the design's complexity, and other specifications. We provide our clients with a free quote, which includes a detailed breakdown of the project's cost.
Looking for a China manufacturer of nylon parts?
We understand the importance of providing our clients with high-quality nylon CNC machining services. We use state-of-the-art equipment, strict quality control measures, and a team of experts to provide you with the best possible outcomes for your project.
If you have any questions or want to start your custom Nylon parts project, please contact us. We look forward to working with you!