Brass CNC Machining in China
We are a leading custom brass parts manufacturer in China. Our CNC machining center produces brass parts for various industries, including automotive, medical, industrial, and electronics. And we are always available to assist with customer needs and offer high-quality and precise machining services at an affordable price.
We can customize brass parts according to customers' specifications. Our CNC machines are designed with advanced technology. Contact us today for more information about our custom brass parts manufacturing services!
CNC Machining Capabilities For Custom Brass Parts
We have strong CNC machining capabilities to machine brass parts. We offer CNC machining for custom-made brass parts and other materials such as stainless steel, aluminum, and plastic.
Our CNC machining services include turning, milling, punching, drilling, crimping, deburring, and polishing brass parts. Our standard production process involves cleaning and inspecting all raw materials before starting with the CNC cutting process.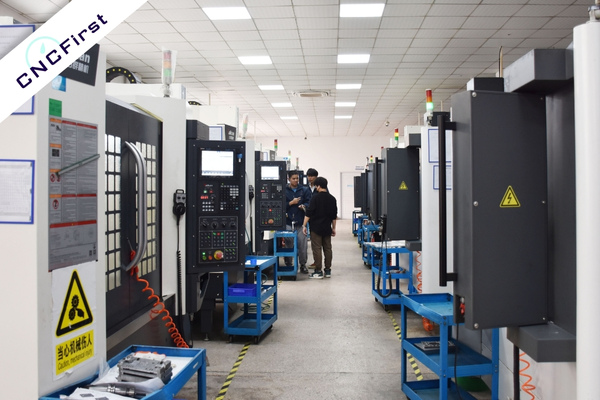 We provide complete support to our clients throughout the entire process, from the initial stage of concept development through prototyping and tooling to production.
We have a team of skilled engineers who can assist you with any technical queries regarding the process. Our machining center manufactures precision-engineered brass products that meet the stringent specifications of our clients.
brass CNC turning & milling
We provide CNC milling and turning servies for brass parts. CNC milling brass involves using tools such as vertical mills and honing machines to achieve precision machining. Precision machining allows brass components made through CNC milling to have secondary services such as heat treating, anodizing, plating, and welding applied to them.
CNC turning brass parts is a popular machining method because of its high precision and durability. It is also an inexpensive method of producing intricate shapes and complex surfaces.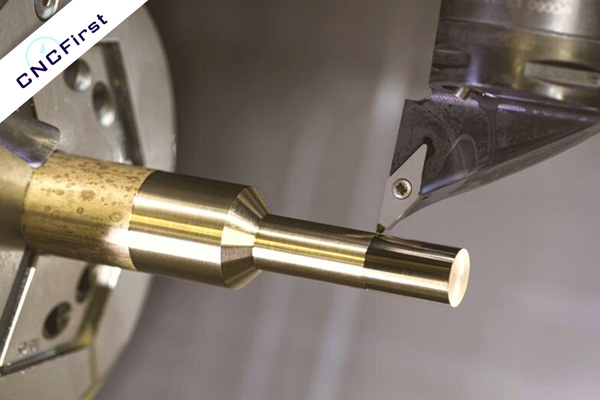 Common brass alloys for CNC machining
CNC machining of brass is a versatile process that allows for creating intricate designs and custom parts. One of the most common alloys used to make brass, C360, has properties that make it ideal for manufacturing. It has a high resistance to corrosion and wear and can be easily machined using CNC machines.
C260 brass is a popular type of brass for CNC machining. It has excellent machinability, making it ideal for complex parts with tight tolerances.
The alloy is composed mainly of copper and zinc and offers good resistance to corrosion and wear.
This makes it suitable for machining components that require durability and resistance to corrosion, such as marine hardware and surgical instruments.
Brass C360 (alloy 360 or free-cutting brass) comprises 60-63% copper, 33-37% zinc, 2.5-3% lead, and 0.35% iron.
It is a machinable alloy with good corrosion resistance and strength properties. This alloy is commonly used in machining parts, coupling, circuit boards, industrial hardware, and plumbing products.
It has good machinability and low friction properties, making it ideal for parts requiring low friction.
Custom CNC Machined brass parts in China
With the variety of machining processes available, we can customize a wide range of CNC machined brass components, from fluid fittings to musical instruments. We can machine common brass parts, including hinges, locks, architectural extrusions, bolts, and nuts. These are machined in brass for strength and durability.
Brass machining is also used for electronic components such as bearings and bushings. When choosing a machining process for a particular part, it's important to consider its specific requirements and specifications. This will help ensure that the final part meets your needs and expectations.
Why choose our CNC brass machining services?
Control The Quality Of brass parts
We control the quality of CNC machined brass parts by following a few key steps. First, we inspect all incoming materials to ensure they are of high quality.
Second, we use advanced CNC machines to produce optimal purity and quality parts. Third, we inspect each part for defects and defects before it is shipped.
Finally, we maintain a high level of quality control throughout the manufacturing process to ensure that our brass parts are of the highest quality.
By ensuring a high level of quality control in this way, we can ensure that our customers get the best possible products and services from us.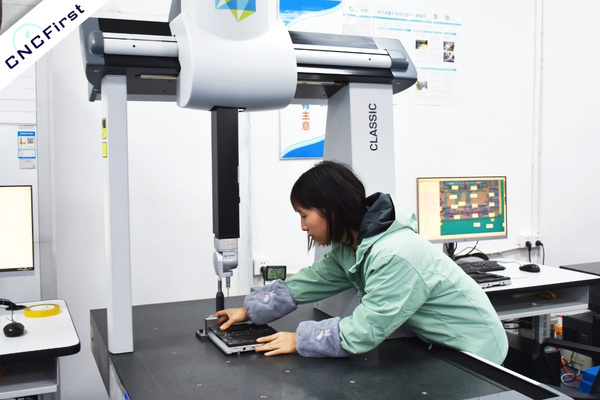 Other materials for CNC machining
CNC machining can work with various materials besides brass, including aluminum, steel, and titanium. This precision machining process offers a high degree of accuracy and precision for creating parts from these metals with high accuracy and efficiency.
Looking For A CNC brass parts manufcturer in China?
We are a leading company offering CNC machining services. We have the experience and expertise to deliver high-quality products fast. And we can handle any metalwork, from small parts to large components. We use state-of-the-art equipment and technology to ensure your project is delivered on time and of top quality. So if you need brass CNC machining services, contact us today!