Aluminum sheet machining services in China
We are a China provider of aluminum sheet machining services. Our goal is to manufacture your custom aluminum sheet parts at low cost, fast delivery, and high precision.
Aluminum is an excellent material for machined parts due to its strength, durability, and resistance to corrosion. We use precision cutting techniques to ensure that every part is made with accuracy and consistency. We take pride in delivering the highest level of quality and customer service, so you can trust us to provide the best possible solution for your aluminum machining needs.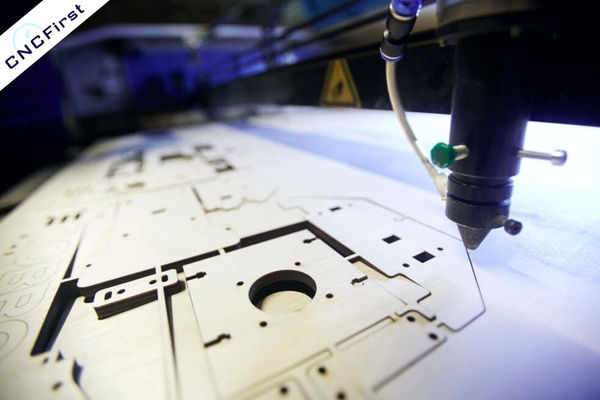 Machining capabilities for aluminum sheet
Our team of experienced machinists is proud to offer a wide range of machining capabilities for aluminum sheets, including CNC milling, drilling, and laser cutting. From production to small-batch custom parts, our advanced technologies enable us to provide high-quality services to meet the needs of our customers. Our state-of-the-art equipment includes CNC mills featuring 4-axis and 5-axis.
We also have laser-cutting machines that can quickly produce intricate shapes with extreme accuracy and minimal waste. Our capabilities include deep hole drilling and multiple spindle drills to increase larger jobs' productivity.
Our staff carefully monitors each job to ensure the highest quality results while meeting tight deadlines. With decades of experience in machining aluminum plate and aluminum tubes, we look forward to providing innovative solutions for your projects!
Common Aluminum alloys for aluminum sheet machining
Aluminum alloys are popular for machining aluminum sheets due to their strength, lightweight, and corrosion resistance. The most common aluminum alloys used in sheet machining are the 6000 and 7000 series alloys.
6061 is one of the most versatile aluminum alloys available and is often used for general-purpose applications such as structural components and machinery parts. It has excellent surface finish characteristics and can be easily welded or formed with other metals.
In addition, we use 6351, 6063, 7050, and 7075. Each alloy offers different characteristics that make it suitable for specific applications.
Why Choose our aluminum sheet Machining services in China?
Aluminum sheet machining FAQs
Looking For A China Manufacturer of Custom aluminum sheet parts?
If you're looking for a reliable China manufacturer of custom aluminum parts, choose us. With years of experience in precision aluminum machining and sheet metal fabrication, we are committed to providing our customers with high-quality products and exceptional service.
We specialize in the production of custom aluminum sheet parts, including enclosures, brackets, covers, panels, and more. Contact us today to learn more about how we can help bring your project to life.